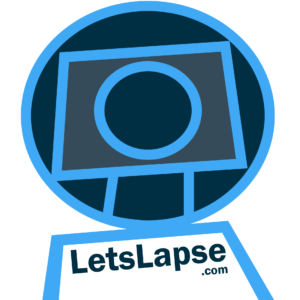 LetsLapse - Let's Make Time-Lapse
Build your own time-lapse camera system that's powered by a Raspberry Pi. Fully programmable, it can run for days and days off a USB battery.
Tricky Stuff Made Simple
Shooting time-lapse sequences for extended periods introduces a range of factors to consider. From the power supply to physical camera security, variable conditions can make it difficult to shoot in changing light and evolving weather. Placing a camera in an environment is one thing, but knowing it's going to last for days, in torrential rain? That's a whole new set of problems.
These are the motivations behind the LetsLapse System.
It costs less than comparable products on the market, significantly less than a DSLR and it's an end-to-end system for producing multi-day time-lapse video sequences.
Recent Shoots with LetsLapse
What next?
Get in touch? Try it yourself?
The code is still incomplete and buggy, but the results are starting to show. It seems that with every second shoot, there's good progress. And every other second, I seem to spot something that could be improved. Either way, it's a work in progress and it's coming along.
Please get in touch if you would like to contribute or try it out.